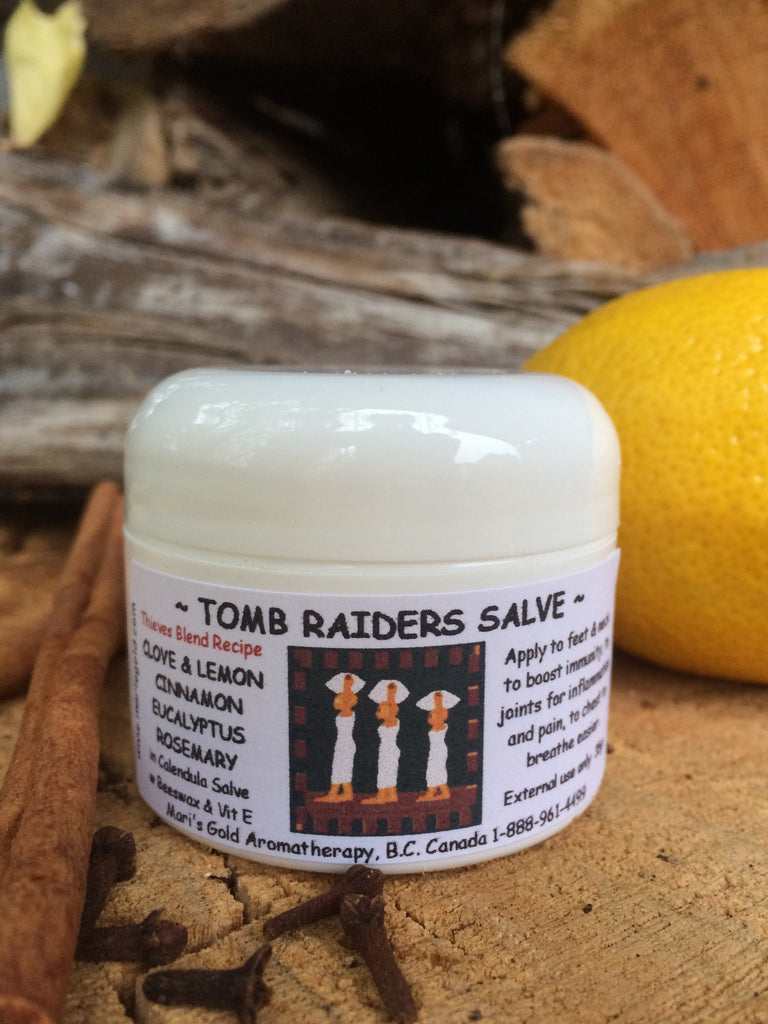 Tomb Raiders Salve (Thieves Recipe)
Clove, Lemon, Cinnamon, Eucalyptus, Rosemary in calendula salve base with beeswax, shea butter & added vitamin E.
Antiseptic, antibacterial.
Apply to feet and neck to boost immunity, to joints for inflammation and pain, to the chest to breathe easier. 
 Made in small batches with love.