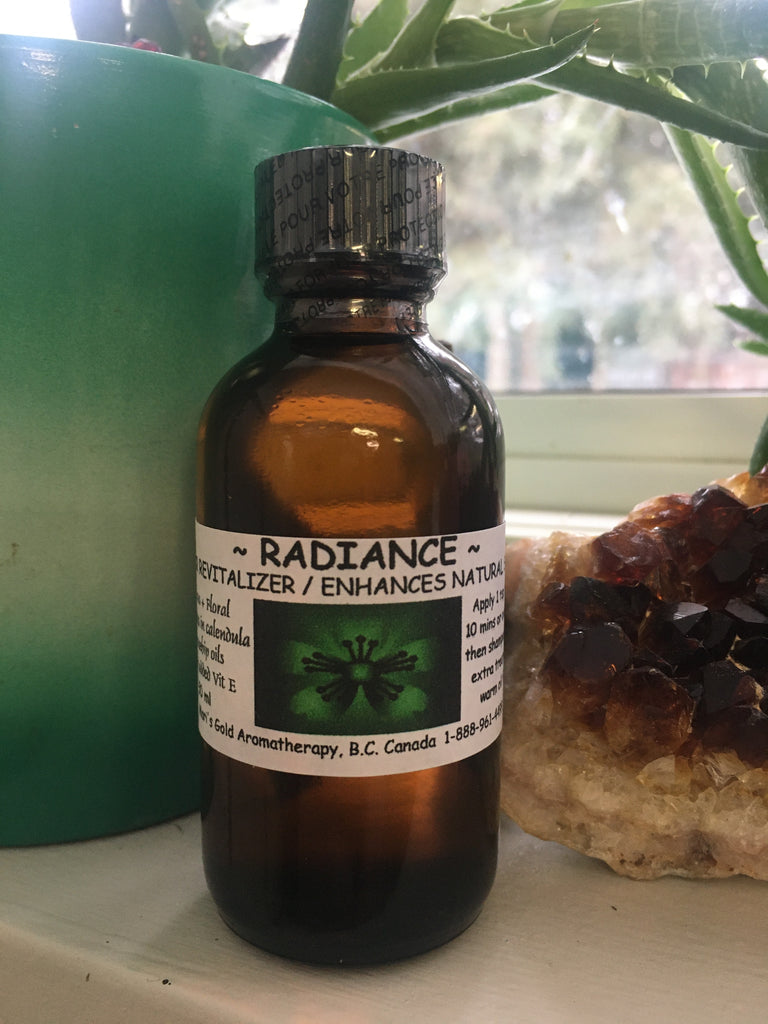 Radiance for Hair - 50 ml
RADIANCE is a hair revitalizer and enhances natural shine! Citrus & floral essences are combined in calendula & rosehip seed oil. Vitamin E has been added for extra health and shine. Add a few drops of RADIANCE to the palm of your hands and distribute throughout hair to alleviate dryness. Apply up to 1 tsp of oil into hair and massage into scalp and throughout hair for conditioning treatment. Apply overnight or 10 minutes before shampooing*. Oil may be warmed for extra conditioning and pampering.
Essential oils in RADIANCE:  Joy + Geranium 
*Note: For overnight treatment, it is recommended that you wrap your hair with a towel to protect your pillow from oil stains. 
TIPS for healthy hair, growth and shine: Massage scalp and back of neck to stimulate blood circulation. Alfalfa and molasses added to diet or as supplements increase iron for strong, healthy hair. "Body Reflexology" by Mildred Carter 1994 Parker Publishing