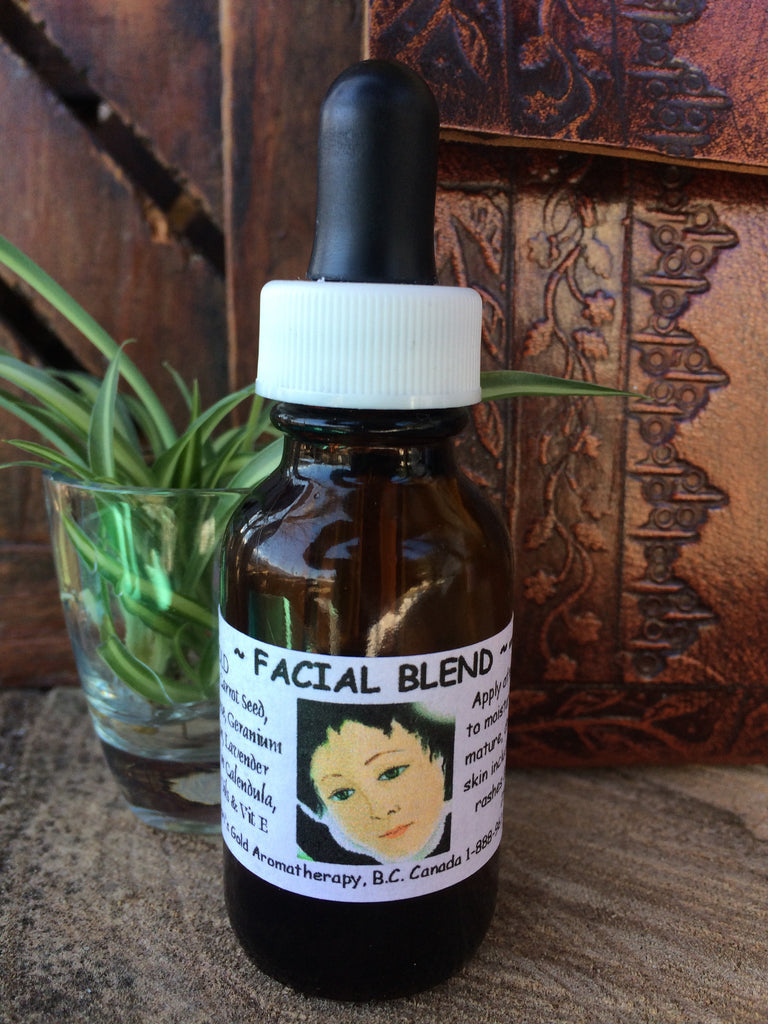 Facial Blend Oil - 25 ml
FACIAL BLEND OIL  with rosehip, seabuckthorn, and raspberry leaf oils...
Calendula oil with vitamin E and precious blend of essential oils to replenish skin.
Lemon, carrot seed, frankincense, geranium and rose.
Added benefits of rosehip, seabuckthorn (vitamin C) and raspberry leaf oils.
Apply to skin after cleansing to naturally balance & improve skin tone.
Seal in moisture following application of Facial Mist for best results.